Carrier single-stage refrigerationg frezing compressor 06DR316
Model
Discharge Rate 1450@ R/Min
Power PH
Cylinder Number
Adjustable Rate %
Connection Size
Electrical Parameters
Quantity of Oil Injection L
Inlet mm(inch)
Outlet mm(inch)
400-3-50,460-3-60
*RLA(A)
LRA(A) XL/PM 1st coil
06DR316
22.8
5
4
50
28(1-1/8)
19(5/8)
8.6
50
2.1
Totaline parts no.
HP
No. of Cylinder
Low Temperature (R-404a)
Discharge gas (m3/min)
Cooling capacity(50Hz) (Kw)
Cooling capacity(60Hz) (Kw)
06DR109
2
2
0.21
2.2
2.64
06DR013
3
4
0.31
2.6
3.12
06DR316
5
4
0.38
3.81
4.57
06DR718
5
4
0.43
4.96
5.95
06DR820
6.5
4
0.47
5.44
6.53
06DR724
6.5
6
0.56
5.72
6.86
06DR228
7.5
6
0.66
7.56
9.07
06DR337
10
6
0.88
10.28
12.34
06ER150
15
4
1.19
12.13
14.55
06ER165
20
6
1.53
15.71
18.55
06ER175
25
6
1.78
17.93
21.51
06ER099
30
6
2.34
24.99
29.99
Carlyle Semi-Hermetic Screw Compressor such as O6D,O6E,06N,06T are supplied.
product image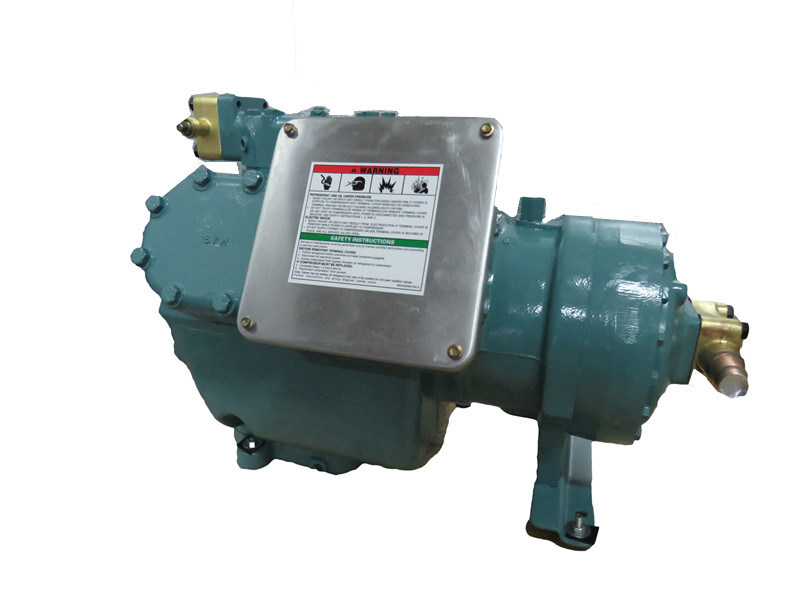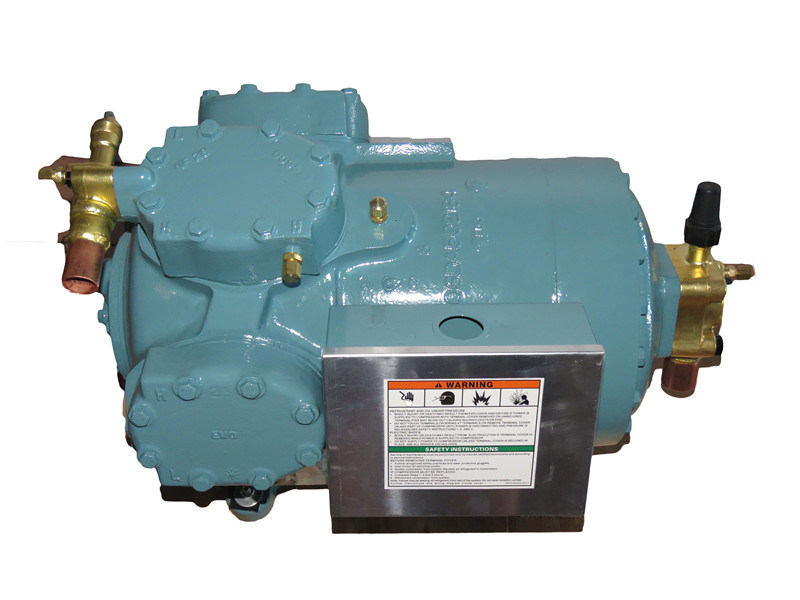 We supply all kinds of compressors such as brand Copeland ,Danfoss/Performer/Maneurop ,Hitachi ,Panasonic /Matsushita,Toshiba,Tecumeh,Sanyo ,Bizter ,Carrier,Daikin and so on.
If need further information ,please contact with us.
contact detail
Rina Huang(Sales Manager)
MEITUO CO.,LIMITE
Address:No.27 Longzhang Road, Sangyuan Industrial Zone,
Dongcheng District,Dongguan ,Guangdong Province, China.
Web:https://meituo.en.made-in-china.com
Mobile: +86 188 7754 4358

Company profile
Established in 2009, Meituo co., LTD is located in Dongguan , China. We specialize in manufacturing refrigerator compressors which used for refrigerator , air conditioning, cold room etc. We have a professional senior and skilled internet marketing team and a procurement team, supplying reasonable price compressors with excellent quality and good service in the same level is our advantage. There are many famous brands compressors such as Copeland, Danfoss, Performer, Maneurop, Hitachi, Panasonic, Toshiba, Sanyo, Bizter, Carrier, Bristol, Tecumseh, Carrier and so on. We have exported products to many countries such as South America, Southeast Asia, Europe, Russia, the Middle East and Africa.
Being a corporation compressor player, meituo is committed to continuous product development, in anticipation of the future challenges and ever changing compressor demand of various industries and global users, starting from the very beginning to the end, from product design to manufacturing of high quality compressors and personalized product customization, marketing, technical support to after-sales-service, Meituo is fully equipped to meet the world's challenge.
Meituo will endeavor itself to strife to compressors and to go to beyond the high-end brand and become the leader in the refrigeration compressor field. Wholeheartedly welcome customers call us advisory, help customers, won the recognition and trust of our customers is our eternal pursuit.