Optical Fiber Pigtail SC/UPC~LC/UPC single-mode 1-core carrier-grade OS2 fiber cable
Product Picture: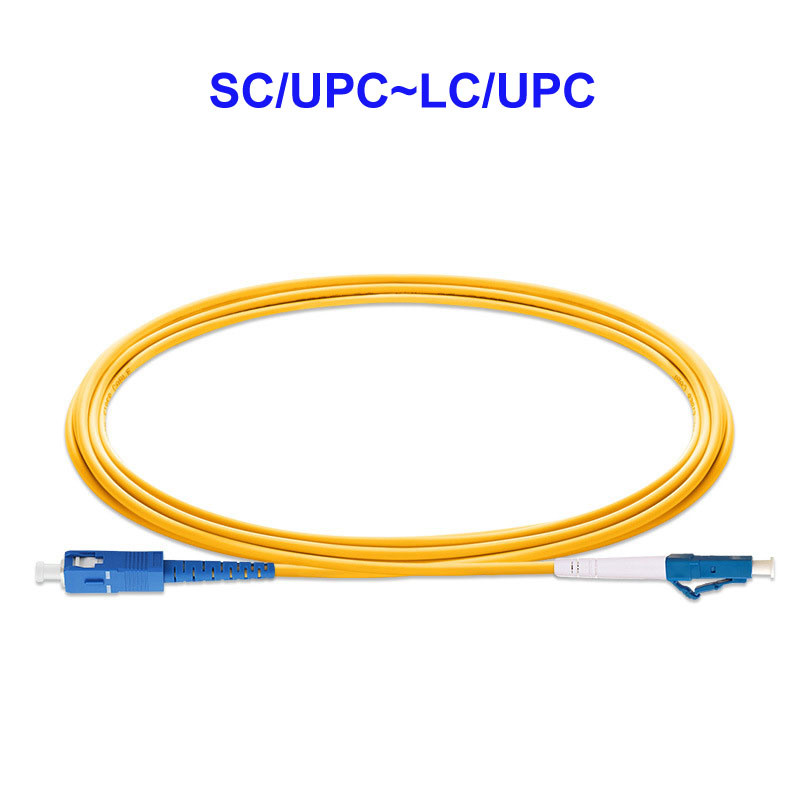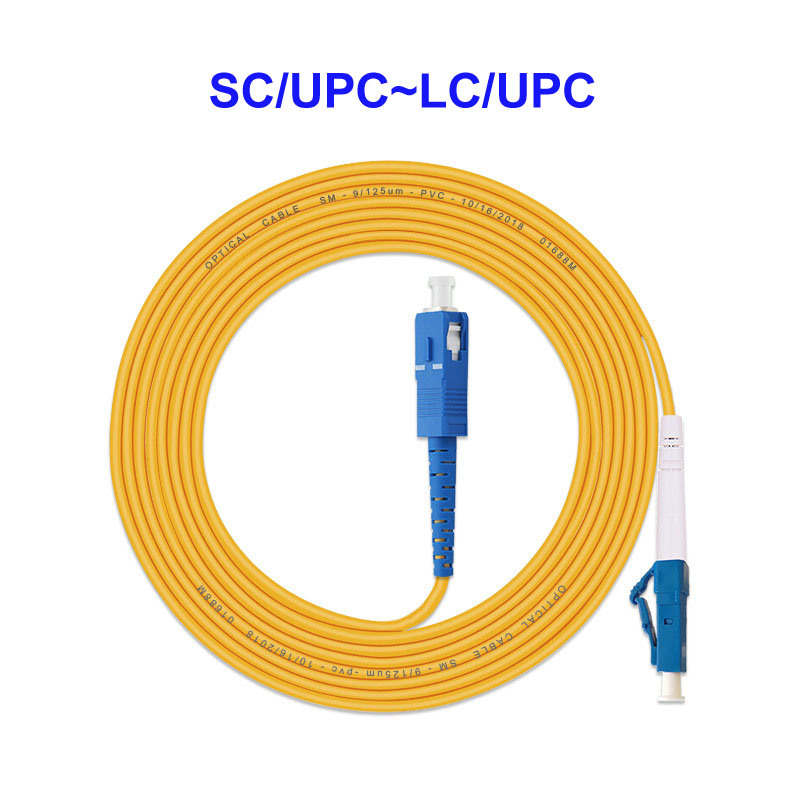 Quick Specs:
Prodcuct Parameters
Interface model:SC/UPC~LC/UPC
Mode:Single Mode
Insertion loss:≤0.3dB
Number of cores:SX
Return loss:≥55dB
Ferrule type:Class A ceramic ferrule
Reliability:≤0.2dB
Operating temperature:'-40ºCto +85ºC
Repeatability:≤0.1dB
Fiber type:OS2
Tensile strength:45KG
Outer sheath material:PVC(default),LSZH,OFNP
Tensile strength:≥200N
Test wavelength:1310nm~1550nm
Mating times:≥1000times
Cable outer length:0.9mm,2.0mm(default)3.0mm
Minimum bending radius:38mm
Optical fiber specifications:9/125µm
Product Profile:
Offer OEM/ODM Service:
Offer OEM/ODM Service

1
Connector A
SC
FC
LC
ST
...
2
Grinding type A
PC,UPC,APC
3
Connector B
SC
FC
LC
ST
...
4
Grinding type B
PC,UPC,APC
5
Fiber diameter
0.9MM,2.0MM,3.0MM...
6
Fiber length
1M,2M,3M,5M,10M,15M,20M,30M,50M,100M...
7
Outer sheath material
PVC,LSZH,OFNP
8
Transmission mode
SM9/125-OS2, MM62.5/125-OM1,MM50/125-OM2,MM50/125-
OM3,MM50/125-OM4...
9
Number of working cores
SX, DX
10
Fiber type
G652D,G657A1,G657A2...
Item
Test Conditions
SM
MM
Optical properties
Insertion loss
upc
SM:1310-1550nm
≤0.2dB
≤0.3dB
MM:850-1300nm
apc
1310-1550nm
≤0.3dB
Return loss
upc
SM:1310-1550nm
≥55dB
≥35dB
MM:850-1300nm
apc
1310-1550nm
≥65dB
Mechanical properties
Impact test
Height 1.8,8times
<0.1dB
<0.1dB
Vibration test
10~60HZ,1mmFull amplitude
Plug life
≥1000times
tensile strength
>100N
Pressure test
45kg
Environmental characteristics
High and low temperature cycle test
-25ºCto +70ºC 2cycles
<0.2dB
<0.2dB
High temperature test
+80ºC,2hours
Low temperature test
-40ºC,2hours
Warm test
+40ºC90~95%RH,2hours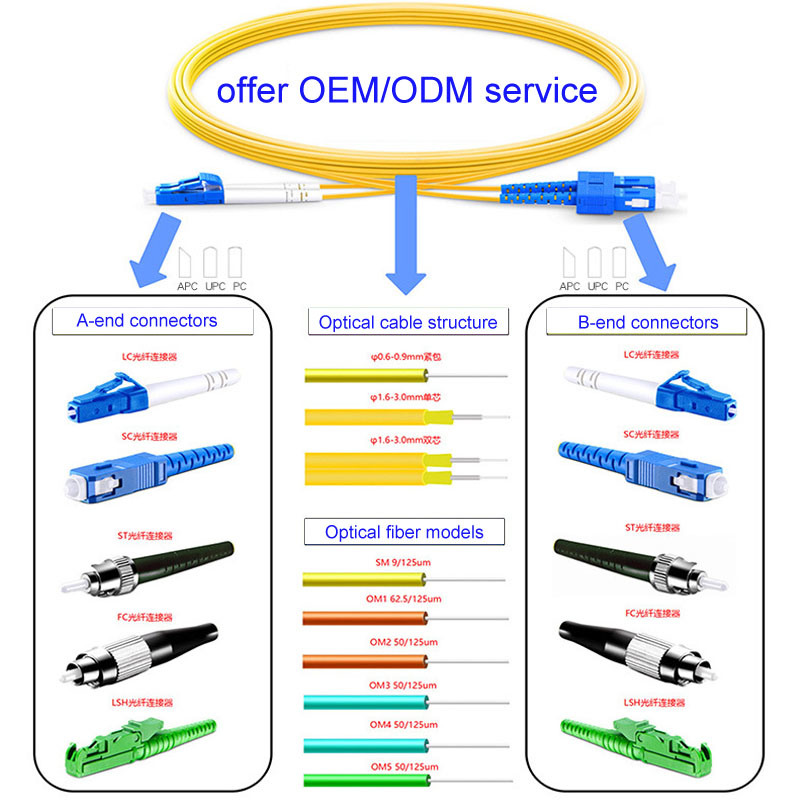 Applications:
Suitable for fiber-optic communication systems, Fiber-to-the-home, fiber optic data transmission, CATV, LAN, Optical test equipment.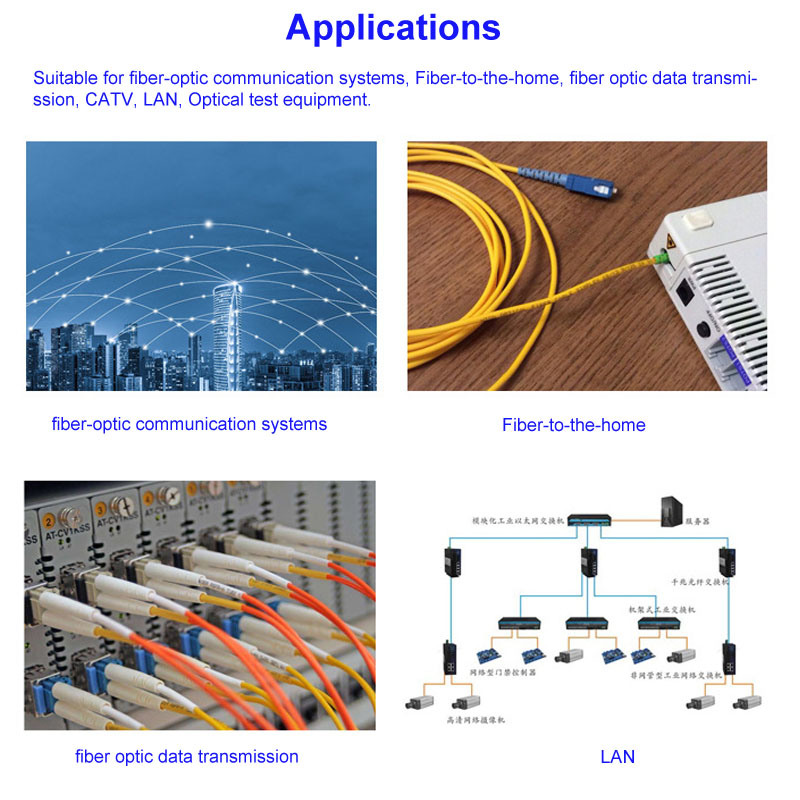 Product connector introduction: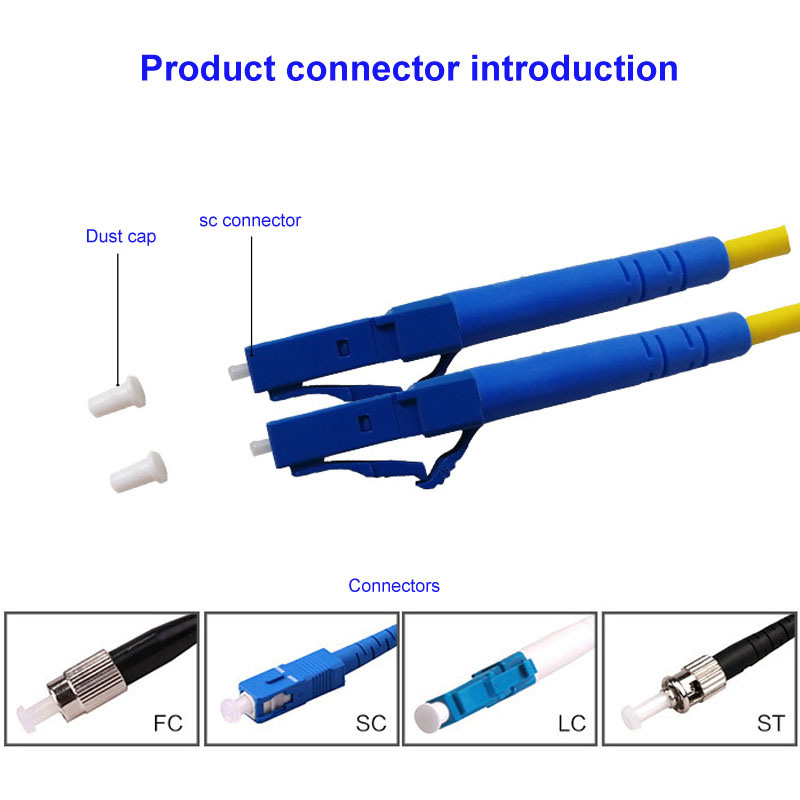 Common Connectors: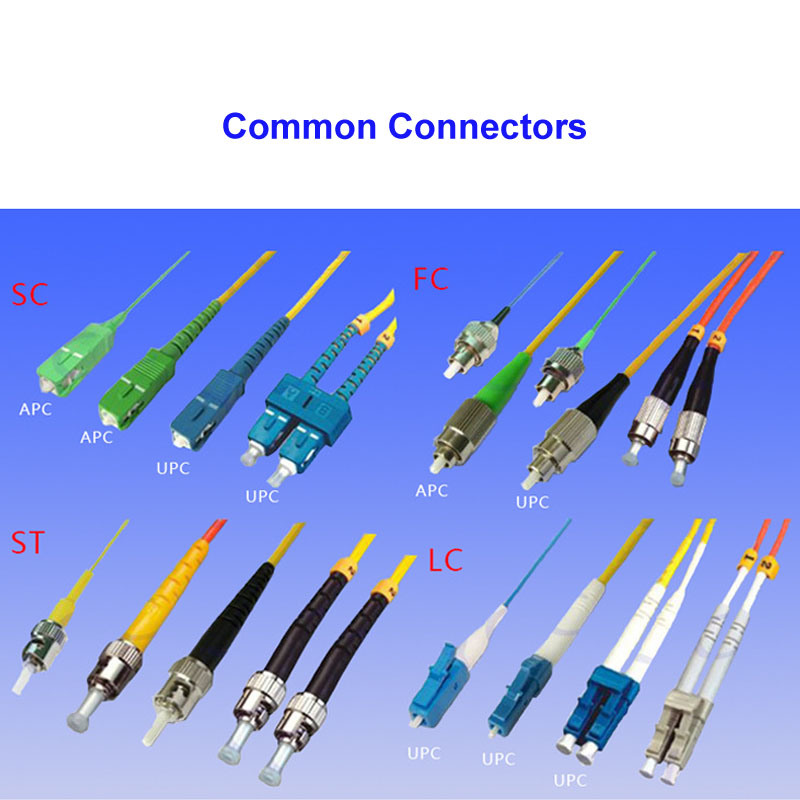 About US:
1. Brand new.
2. OEM/ODM is available.
3. High-quality 100% through quality test and aging test.
4. Factory Supplying, Professional manufacturer, about 10 years experience in products.
5. 24 hours service for you, solve your problem quickly.