Sticker printer ribbon sticker paper cartridge for c280T PVC cable printer
CAPE LABEL Aotumatica Max Wire Cable Label Printer ( Thermal transfer printing)
1. C-280T series Wire Cabel marking Printer
2. USB Transmission, Batch lots editoring, data movement
3. Computer editor : connect with Computer for Batch printing
4. Document memorize function : If the power cut off suddenly , it will saved and stored automatically
5. Print 3 types consumables : pvc Hoses Shrinkable tube, heat shrinkable tube, label sticker etc.
6. Automatically printing: Automatically FEEDING in half/ full cutting way.
7. High resolution printing: ideal printer head with high quality clear prints performance.
Differences between C-280E and C-280T
C-280E is the old verison suits for USB interface for transfer the data, insert the USB before open the printer.
C-280T is the latest model suits for USB + COMPUTER connections, in order for the data better in transmission and storage, distinguish.
Highlight point For the C-280T automatic Wire PVC Cable label printer machine
1, USB Tranmission to realize for batch lots of Data printing.
( Go through by the computer Batch editor fuction to editor the text in the TXT way and store in USB , for the Cable label printer can read and print at anytime when connected with the USB)
2. AUTOMATIC DESIGN
Automatically Feeding cables/ cutting / Frap the ribbon / do cleaning job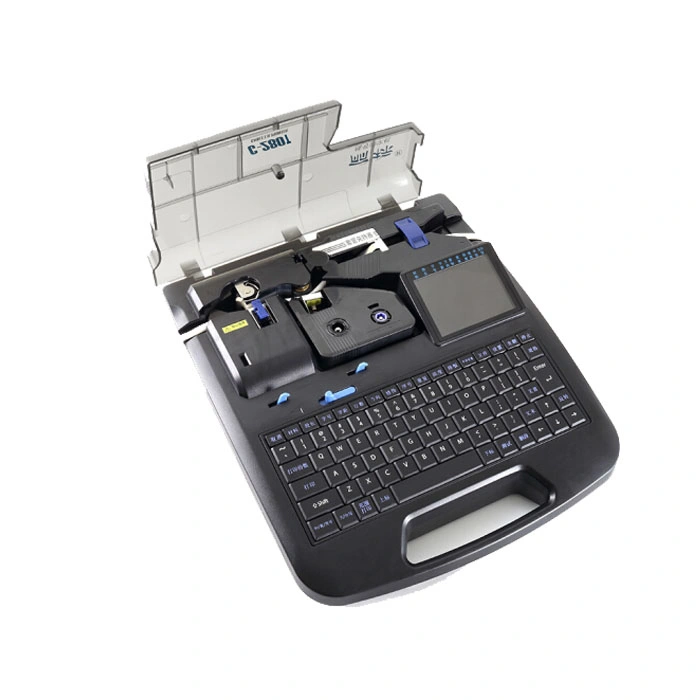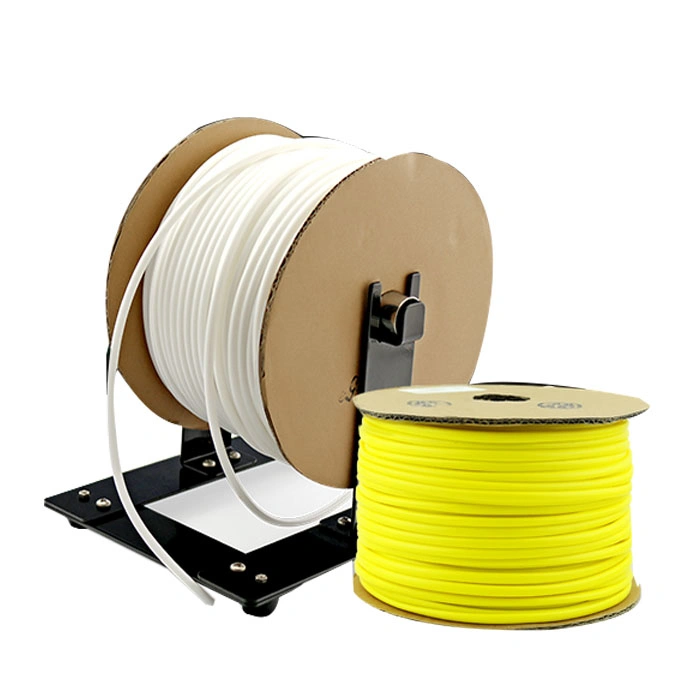 1. Under the condition of 25C temperature, use standard power supply adaptor, 0.5-6.0 Diameter Cable or 6-12MMLabel sticker printing speed can reach to 40 unit/ minutes ( unit 20mm)
Print method: Thermal transfer printing
Print material : PVC hoses diameter 0.5-6.0, label sticker 6/9/12mm , heat shrinkable 2.0/ 3.0/ 4.0 /5.0/ 6.0
Resolution : 300DPI
Printing speed: 18mm/ sec 25mm/ sec (default)
Display: 10 lines text
Dimension: 319MM (L)* 285MM( w)* 95MM( h)
Imput way: Chinese Pinyin, Engllish, Symbols
Weight: 2.2KG ( packages 3.9KG)
Character recommendation: underline, frame
Print lines: 1-3 lines
Character orietation: horizontal , vertical
Storage: 200 pcs files (12 million bytes)
Character sets size: 8 kinds
Cutting way: half cut / full cutting
Serial No printing: 0-999 / 000-999/ A-Z/ a-z / 00-FF
USB transmission: Support
Printing depth: highest 7
Quality gurantee: 2 years (Mainland)
Printing quantites: 1-200 pcs files
C-280T latest model support USB + COMPUTER connected
any question, feel free to contact us!