BIA Mini Tractor Mounted 4ft Heavy Duty Drag Chain Harrow Grass Harrow
Chain drag harrow is a great option for those looking to level dirt or gravel, seed food plots, or prep for sodding. Simply attach the karabiner from the 6' chain to your ATV, UTV, or garden tractor and let galvanized mesh do the job while you drive. The chain harrow comes completely assembled,
and can be easily rolled up for compact storage just about anywhere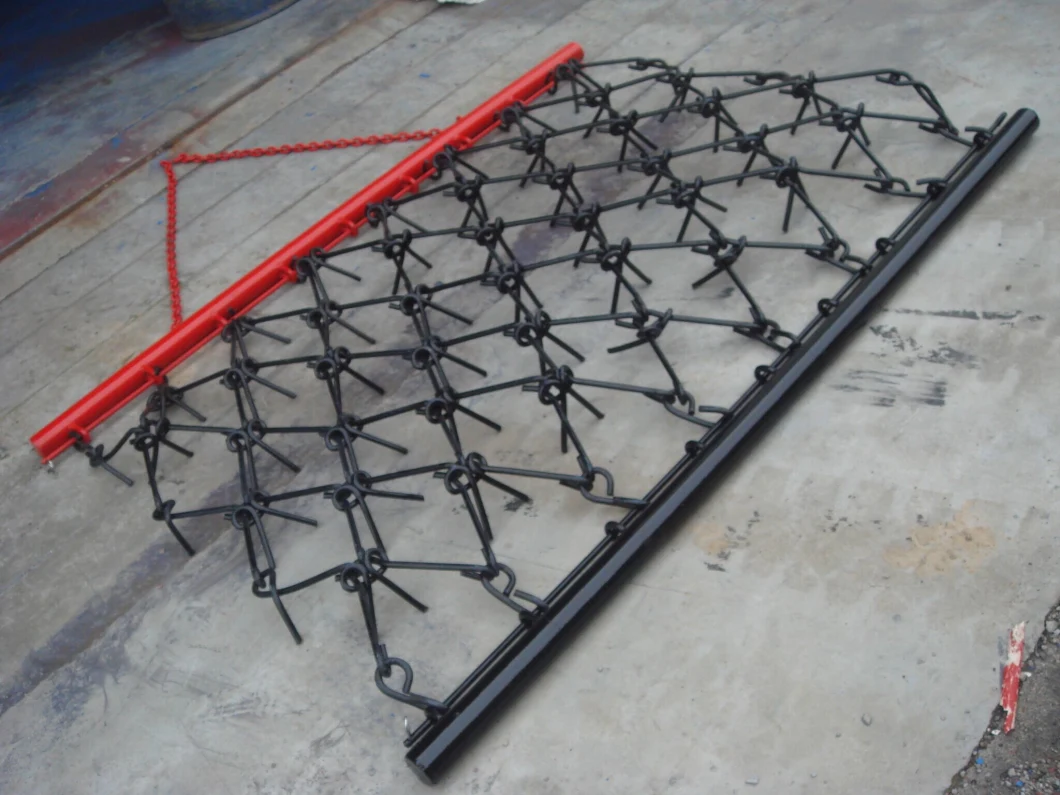 Features
*12mm scarifier tines
*12mm rear smudger bars
*Trailing design with sturdy 100 x 50 channel iron draw bar and 10mm towing chain
*4' (1.2m) model can also be used behind ATVs
*Optional lifting frame
*Very low maintenance
TYPE

BE-PH06FT

BE-PH08FT

BE-PH10FT

BE-PH12FT

BE-PH14FT

BE-PH16FT

Weight (KG)

1

00

1

50

2

00

2

30

2

60

290

Width(MM)

1800

2400

3000

3600

4200

4800

Long (MM)

2000

2000

2000

2000

2000

2000

No. Of teeth

3

9

51

6

3

7

5

8

7

9

9

PULL CHAIN

2

3
*A robust harrow ideal for pasture renovation, landscaping, horse arenas, race tracks, sport fields and for seed/fertilizer incorporation.
*The range includes five models, ranging from 4′ (1.2m) to 12′ (3.6m). The 4′ and 6′ models feature two trailing weights, while the 8′, 10′ and 12′ have four.
*The 12mm scarifier tines breaks up manure, loosens hard surfaces and increases aeration which in turn stimulates new growth, while the 12mm rear smudger bars spread manure and help level the ground. The simple, flexible trailing design is self cleaning, and follows the ground contours without tangling up.
*Optional lifting frames are available for each model, for easy transporting.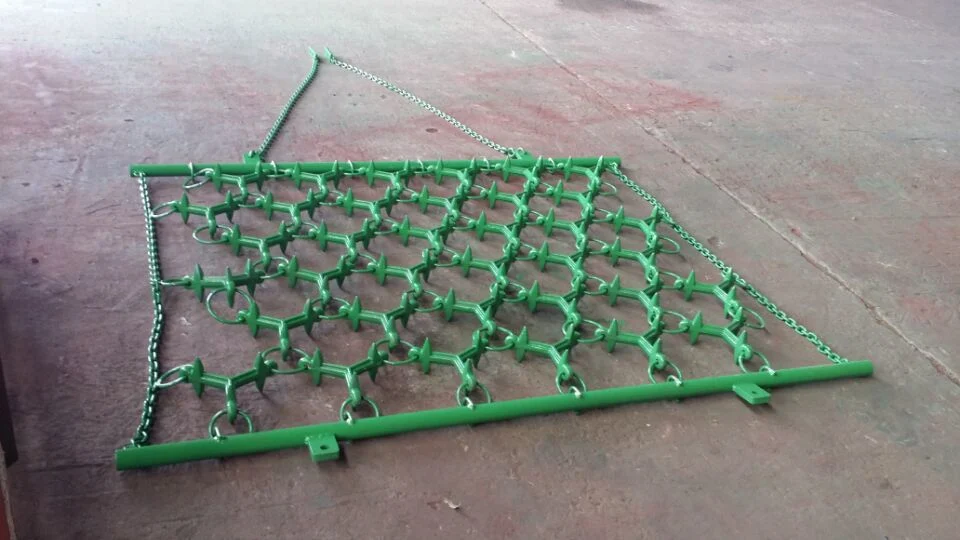 TYPE

BE-PH06FT

BE-PH08FT

BE-PH10FT

BE-PH12FT

BE-PH14FT

BE-PH16FT

Weight (KG)

130

180

224

268

290

315

Width(MM)

1800

2400

3000

3600

4200

4800

Long (MM)

2000

2000

2000

2000

2000

2000

No. Of teeth

36

48

60

72

84

96

PULL CHAIN

2

3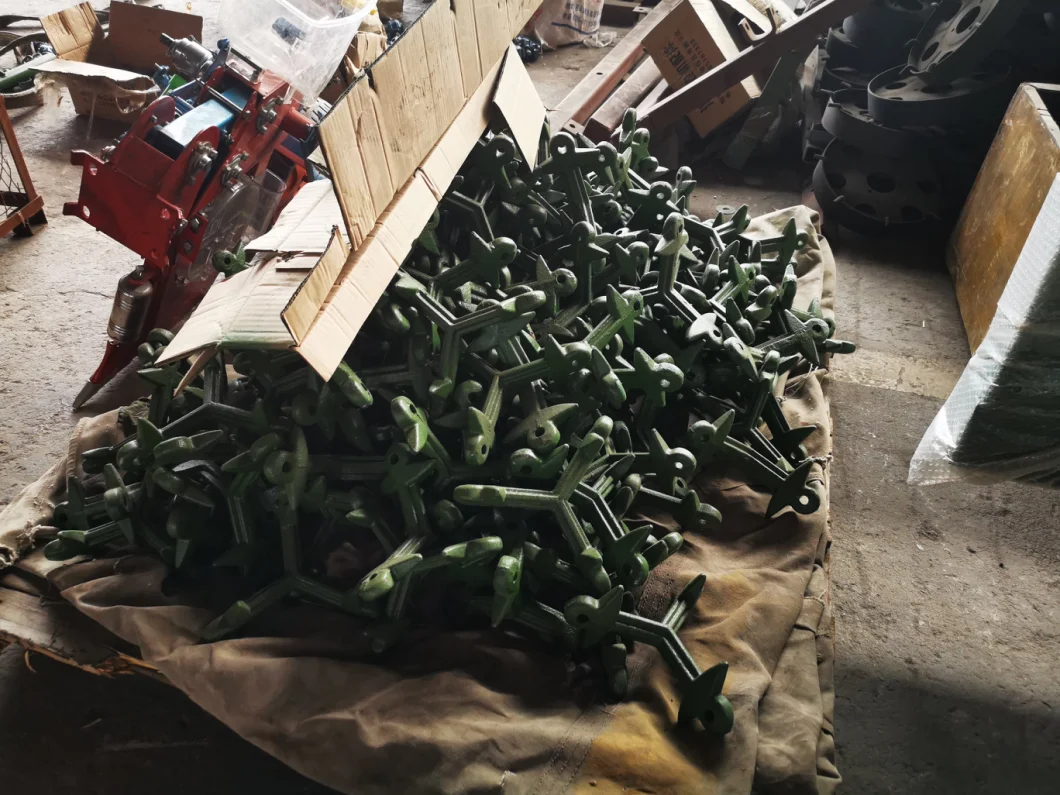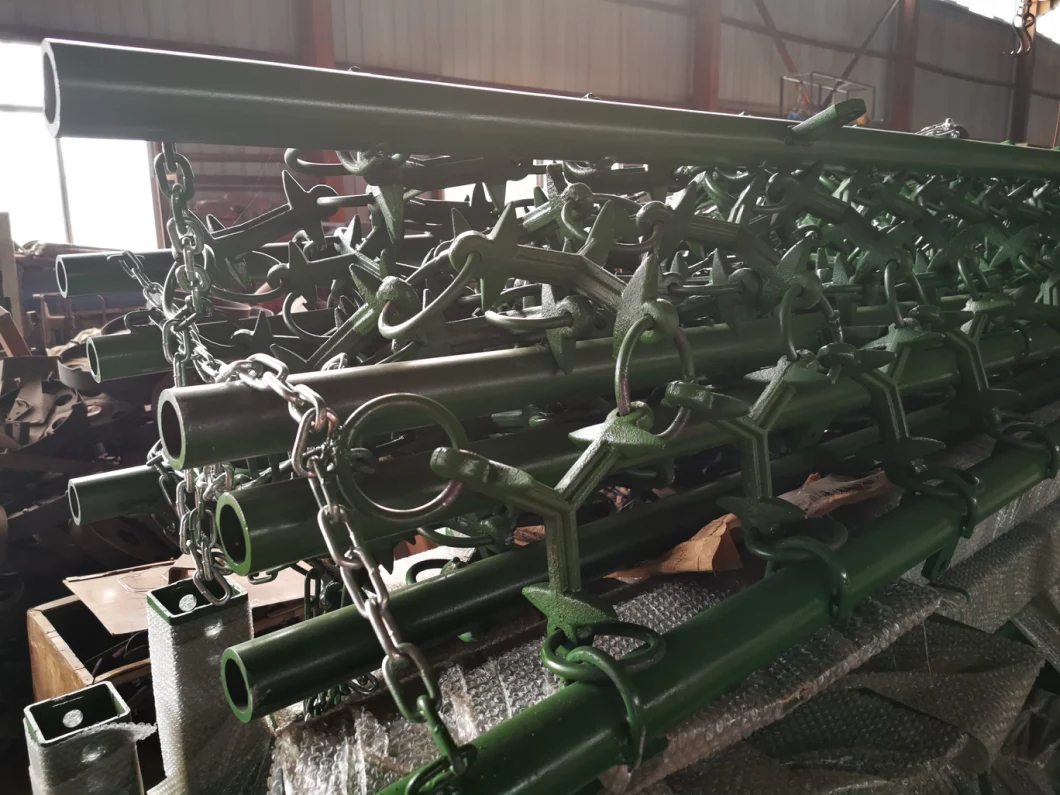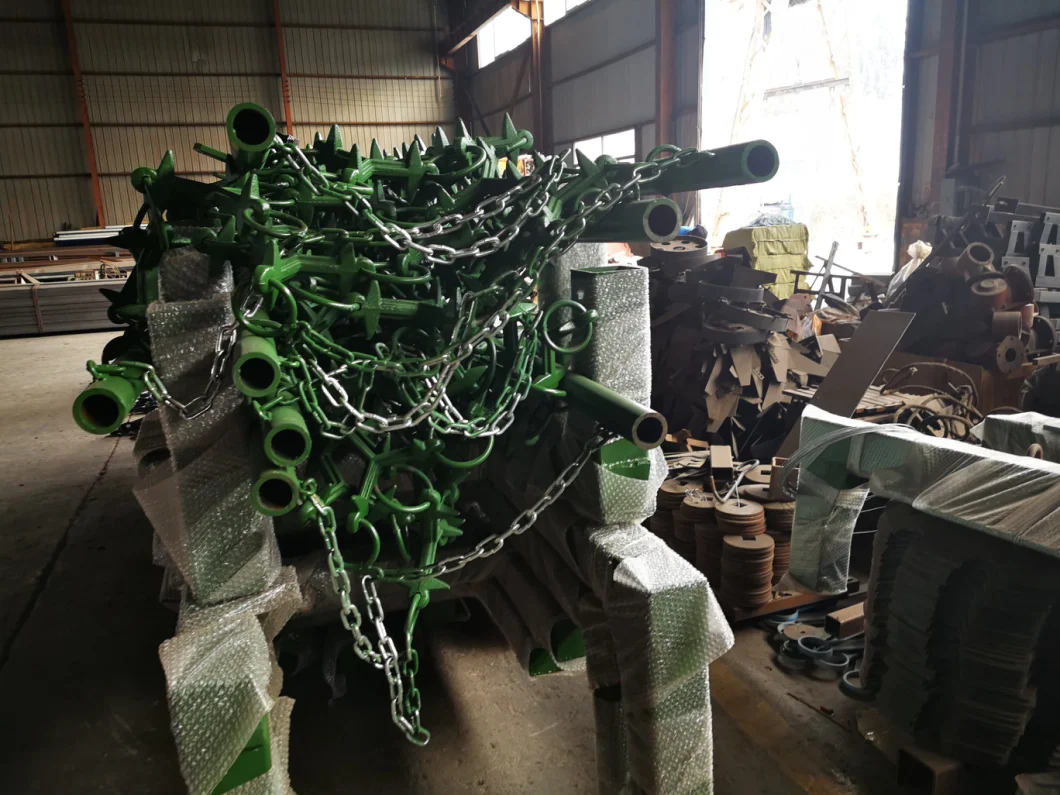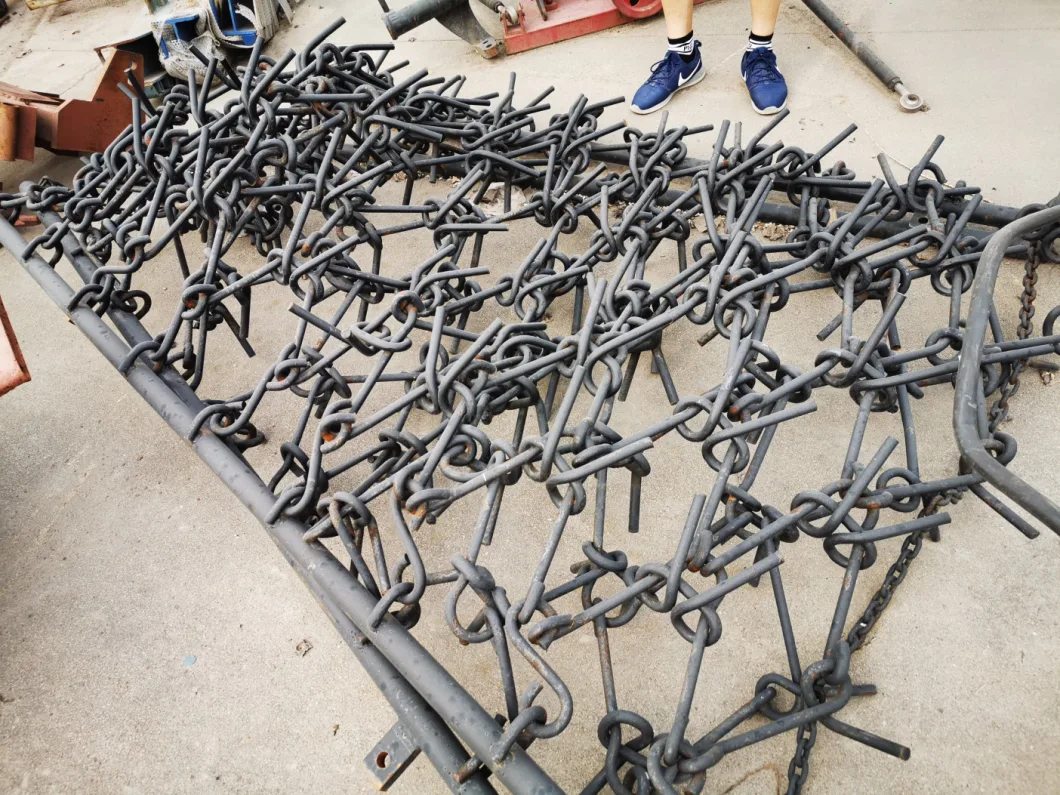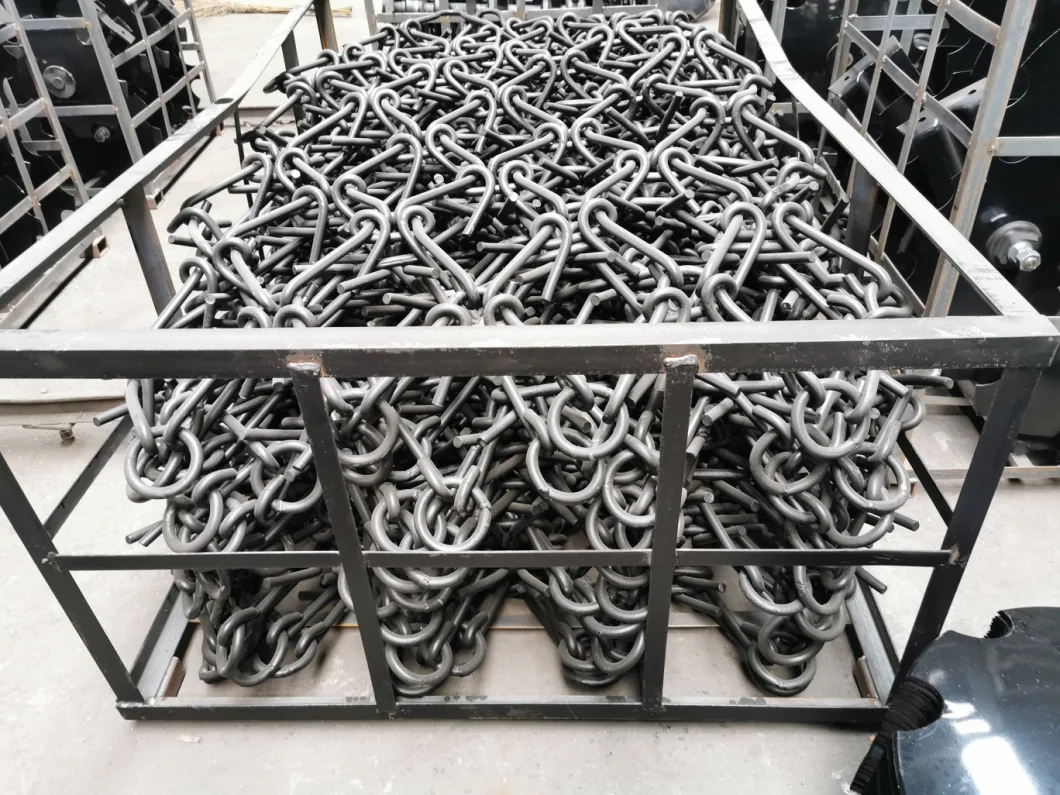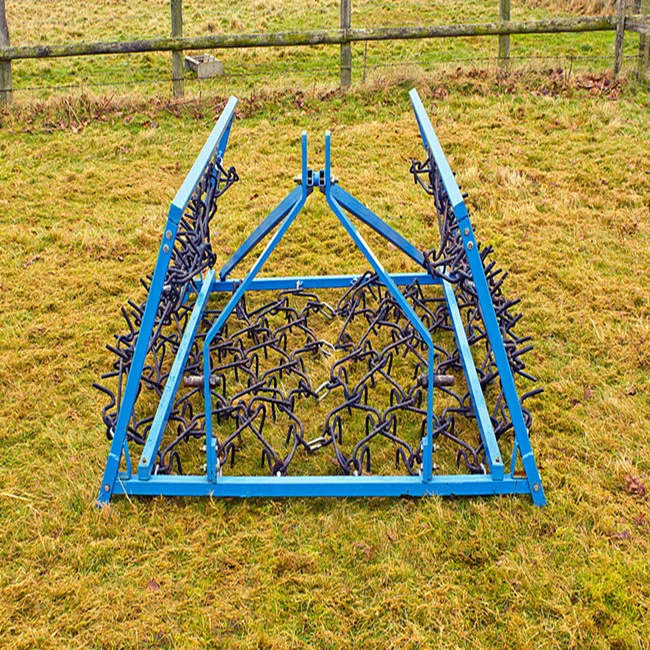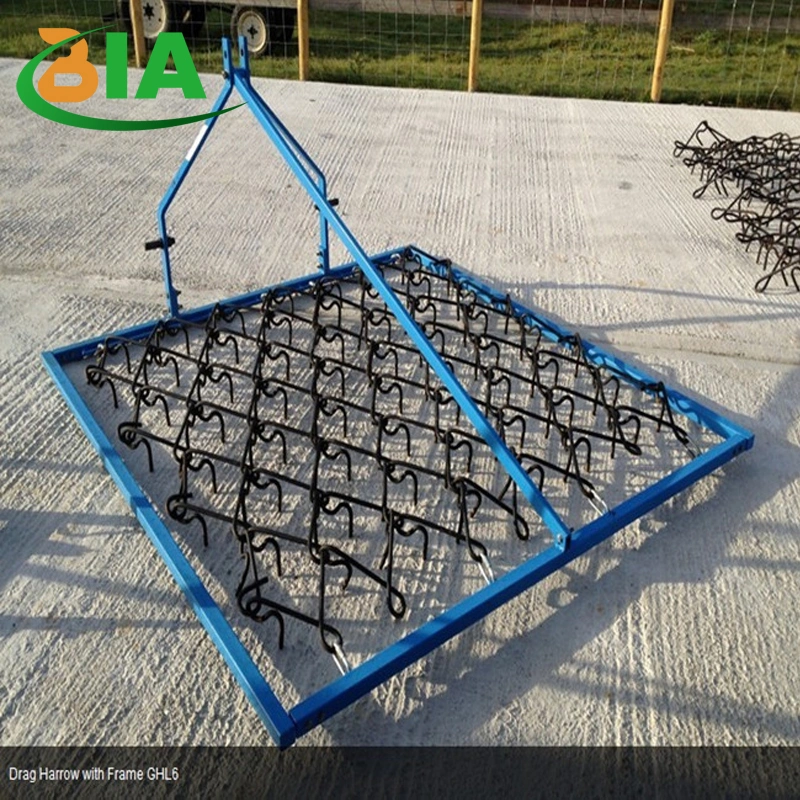 Established in 2000 year, Shandong Bank Invenstment Agriculture Development Pvt. Ltd. (BIA) is a globally renowned manufacturer of Farm Equipment under the brand name BIA. Synonymous with quality and durability, BIA is a brand of choice amongst farmers in CHINA and 100 other countries. Company`s diverse range of products include Tractor, Power Tiller, Seeder equipments, Sprapers, Tillage Implements ( Disc harrow, Disc plow, Rotary tiller, Cultivator, Furrow plough Ditching ridger, Scraper, Hole digger) etc. Marked by 20 years of experience, we have been contributing to agricultural growth by providing innovative implements at the most affordable prices.
With our pursuit to perfection in all the spheres of the business, we have made a strong presence in domestic as well as overseas market. Our state-of-the-art manufacturing units are equipped with advanced machinery capable of executing bulk orders with precision. We use best quality of raw material and sustainable engineering designs for manufacturing innovative implements of International standards. Our company has been certified with ISO 9001: 2008 for following a world-class quality management system.

Q1. How to buy CHINABIA products in Made-in-China.com?
Inquiry--------- Quotation --------Price reasonable -------Check with specification -----Proforma Invoice ------------Payment made ------- Producing the items -------Checking Quality-----------Product shipment ----------- Customer confirm----------- After-sales service

Q2.How long is the delivery date?
A:In general, we can ship the goods within 20-30 days after receiving your payment. Of course, it also depends on your quantity.

Q3. How can I get to your factory?
A:We are located in Shandong, You can fly to jinan/Qingdao Airport , Near the Qingdao Port . the transportation is very convenient

Q4.Do you have stock for all items?
A:In general, we have some stock, while if you need a bulk order, we still need time to produce it. Of course, we will inform all details you before your payment.


Q5: What's your main products?
A: Our products are covered almost all farm machines , we can meet your any demands.

Q6. What is your terms of payment?
A: T/T, L/C, Paypal,Western Union

Q7. How about the Warranty?
15 months warranty from the time of the goods arrive at destination.
Q8. Could we buy one sample?
Yes, of course, maybe you should you payment, then you start the mass order, we will return to you.